Homekeyboard_arrow_right
Who we arekeyboard_arrow_right
About our university
About our university
Learn more about the history of our University.
---
The Pontifica Universidad Católica de Chile was founded on June 21, 1988, by Archbishop Santiago Mariano Casanova.
Chilean and foreign students have chosen our University for years, based on its academic excellence, the quality of its infrastructure, its grants and scholarships, and the international projection and strategic alliances that place the UC among the most important universities worldwide.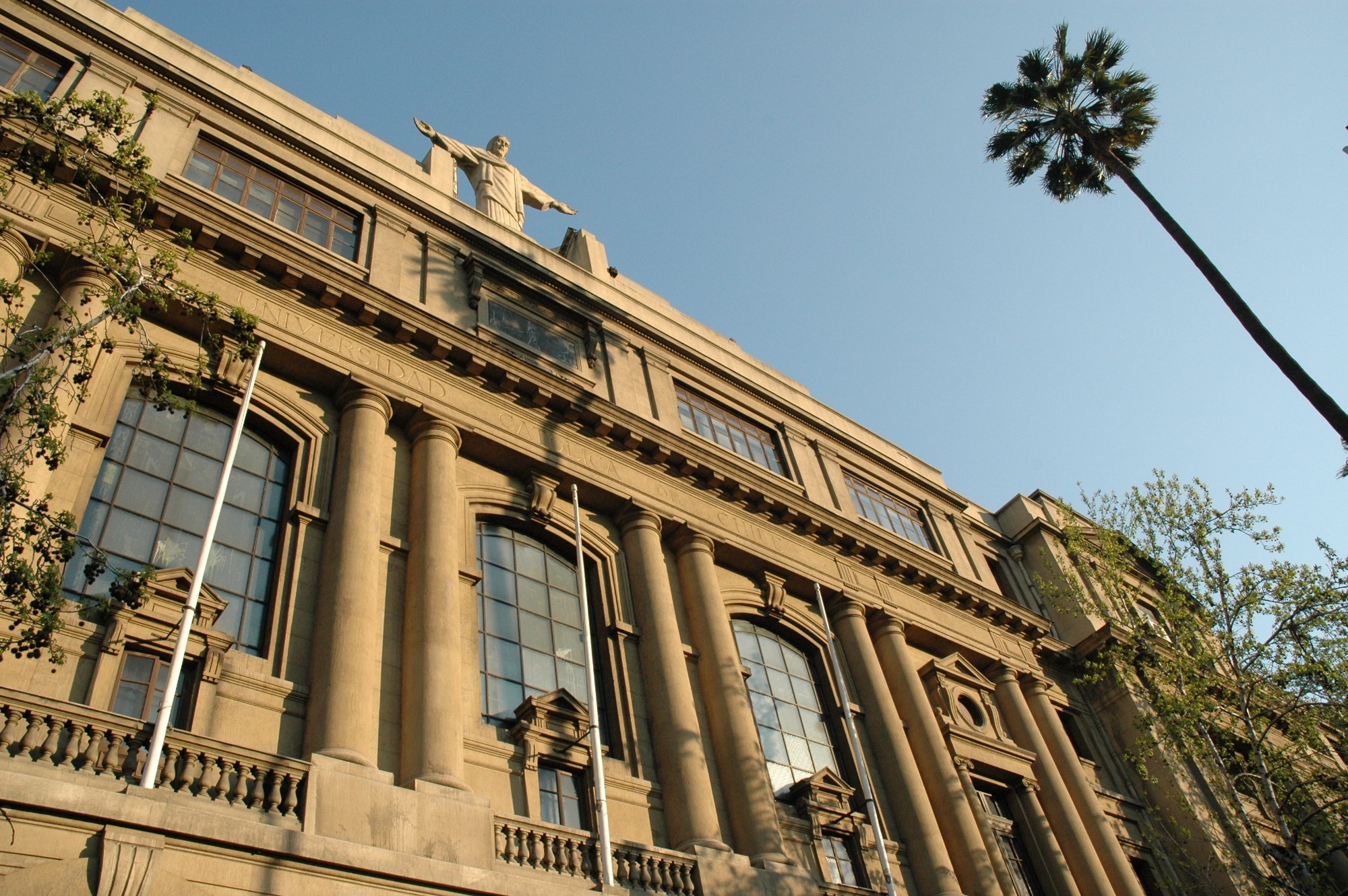 With 39 Doctoral Programs in different areas of knowledge, the UC has over 700 research projects with external funding currently in process, around 2,466 WOS scientific articles in 2019, and 2,574 in Scopus.
Over 2,000 doctorate holders have graduated from our university throughout our history, contributing to creating a critical mass of researchers mostly in Chile and Latin America.
Being a reference in training, UC is recognized worldwide as the best higher education institution in Latin America according to the 2020 Latin America University Ranking and the 2020 QS World University Rankings. In addition, we have the maximum accreditation granted by the National Accreditation Commission (CNA-Chile) for a period of 7 years, from December 2018 to December 2025.
Some of our collaborations are the Council of Rectors of Chilean Universities (CRUCH), Cruz del Sur University Network (RUCS) and G9 University Network (G9).
In terms of Research and Postgraduate programs, UC has led and influenced society and the scientific community both in the country and in Latin America, leading its way into becoming an important research center in the areas of social sciences, natural sciences, health, economics, agriculture, philosophy, theology, arts and letters.
UC in numbers:
17 of our careers are among the best 100 in the world.
18 Faculties
5 Campus: Casa Central, San Joaquín, Campus Oriente, Lo Contador and Villarrica
3 Interdisciplinary Centers
37 Schools and Institutes
56 University Courses
104 Undergraduate Programs
97 Master's Programs
39 Doctoral Programs
Over 26,000 Undergraduate Students
1,300 Doctoral Students
Over 3,000 Master's Students
Learn more about our history and our educational offer.